| | | | |
| --- | --- | --- | --- |
| Report: Gmail about 1/3 as expensive as hosted e-mail | | | |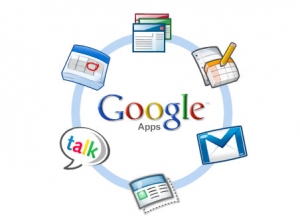 I saw this article on Ars Technica.  A new report by the Forrester research company titled, "Should your email live in the cloud?" has taken a look under the hood of both in-house and commercial e-mail services, and put some numbers on the per-user costs associated with a variety of options. The surprise result was not so much that Google's corporate services come out ahead, but rather how large a lead it has on every other option.  This is a timely article considering current budget constraints.  The report looks at corporate costs, so the savings are even more substantial for educational institutions that get Google Apps for FREE.  Yes, free.
Why aren't more school systems embracing this?  Why do we doggedly insist on "keeping our money in our sock drawer"?  Westminster schools of Augusta recently adopted Google Apps, and the response was overwhemlingly positive.
Teachers: "This is all so wonderful... Why didn't we do this earlier?"